More Website Templates @ TemplateMonster.com - January28, 2013!
Family friendly

In the nature area of the hotel there is a big children playground with slides, carousel, swings, sandpit and the large Springfree trampoline. Also we offer table tennis, badminton, petanque, krocet, garden chess for free. Surroundings the hotel there is a newly opened discgolf course.
Our latest attraction are scooters and quads. These are available free for the guest including their children. There are many tracks surrounding the Konopiste castle and the lake which can be used.
On top of everything that we offer free admission to our own Museum of Historical Motorcycles. It is one of the largest collection of Jawa motorcycles in the Czech Republic which is situated directly in the building of the hotel.
Also included
baby cot / crib

highchair

potty

small footstool for children

baby bath

games and toys
Also for the guests there is a free barbecue area and seating area or we can pack a picnic basket for you.
In the Konopiste grounds there is a park where you will find deers of all shapes and sizes and legendary mouflons. Also the biggest attraction of the animal kind is George the bear, which is an Asian black bear. Also known as a moon bear and it is a rare species with a white chest. Normally inhabits the Himalayas. He lives below the castle and he can be seen up to 8 months of the year and then he goes into hibernation.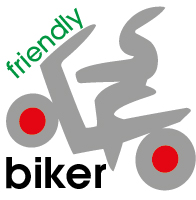 [/grid_4]