More Website Templates @ TemplateMonster.com - January28, 2013!
Local restaurants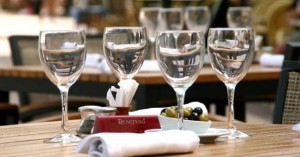 In Konopiste and nearby Benesov city there is a plenty of restaurants, cafes, pastry-shops and bars.
We highly recommend you taste local beer Ferdinand. The local Benesov brewery is a holder of a number of awards.
Restaurant Nová Myslivna – situated next to the hotel. It is open during the season. It offers wide range of different choices of food to cater for everybody tastes including children. Our receptionist can tell you the opening hours.
Restaurant Stará Myslivna – 300m from the hotel under the Konopiste castle. They have a special menu including wild game food which is famous for the restaurant. It is a beautiful historical restaurant which is in Franz Ferdinand style. In winter season there is an open lock fire and we highly recommend to try the "All you can eat" evening.
Restaurant U Zvonice – situated in the historical centre of Benesov city. They offer excellent Czech and international cuisine. We recommend their seasonal offer.
Amigo Steak House – situated in the new shopping mall Green park in the centre of Benesov city, South American steaks, Mediterranean cuisine prepared in a Spanish charcoal oven.
Švejk Restaurant – in the centre of Benesov city. They offer traditional Czech specialities and excellent beer.
Restaurant na Bejkárně – in the Benesov city, near the hotel. They offer traditional Czech cuisine and very good beer.
Restaurant and Café Toro – very nice restaurant, cafe and pastry – shop in the centre of Benesov city. We personally recommend to taste poppy-chestnut cake or kremsnita cake.
Situated in a Konopiste grounds there is selection of cafes and teashops.